The Belief Clock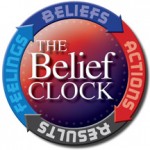 The  Belief Clock:
Improve your relationships,



Recognize

your passions,
and 

Transform

your life !
Biography

Mac McKoy is a syndicated TV and radio talk show host based in Des Moines, Iowa. Mac is a successful 30 year broadcaster who used his broadcast platform to energize, enlighten and entertain. He reaches out every day through a variety of media to change people's lives. Now Mac does the same thing through public speaking.  Mac's unique vision of the world is shared through his"Macisms" -(simple sayings to help people get through the challenges of daily life called " Nuggets of Wisdom.")  The Belief Clock will get you started on  transforming  your world.
Along with pursuing his passions for transforming peoples lives, throughout his life, Mac has created a number of entrepreneurial enterprises including radio, TV, Real Estate and Hospitality. As the owner of  restaurants, Mac loved it when people said they loved the cheese burgers. However, he loved it even more when folks shared what they didn't like about them. ( macism # 16 ) Mac was the number one local talk show host on ABC when  up against Rush Limbaugh.  He had the highest ranked country morning radio show in the country in the 1990s.
Success, however, has had its peaks and valleys. Mac's company, McKoy Investments,  has owned over 23 different businesses primarily in hospitality, real estate and broadcasting ,  yet has failed more times than succeeded. One of those times, Mac had businesses worth millions, only to lose it all through poor decision making on his part…Then… Mac discovered The Belief Clock and how it could impact his personal as well and professional life.
One Mac applied what he was learned about the Belief Clock, his business's became more profitable and his relationships full-filling.
Mac continued to pursue his passion for people…In 2008, Mac started  Iowa's first Internet web cast Television Station. Webcast One Live has over 20 Hosts that broadcast their passions world wide. Webcast One Live currently has viewers and blogger in over a dozen countries. His personal show, Mac's World Live, can be heard from 10 a.m. to noon CDT .
Tune in daily, and read his blog at www.macsworldlive.com.
Mac and his wife C.J. have  four children, five grand kids and two of the best dogs in the whole wide world,
… Sinatra and Picasso.
About the Belief Clock
You will learn to Change your Life..
"1% a day…
…with 1 Nugget of Wisdom at a time ".
In The Project Belief Clock, you will learn to " Make decisions with ice water in your veins, and THEN carry them out with emotions." (macism #5 )
The Belief Clock teaches us,  to start our decision making  process with our beliefs, not our feelings.  The Belief Clock teaches us that if we start with what you WANT to happen, not what you feel should happen, your success rate on relationships will amaze you !
You will begin to operate from a place that allows you to

build on a foundation of your core beliefs.

You will learn how to communicate with other people because you're not communicating based on emotion, you are communicating based on beliefs.

You will learn how to start from a position of facts and circumstances, not feelings and consequences.

You will learn to take responsibility for your actions as a learning experience rather than a judgmental approach to taking responsibility.

You will learn that actions speak louder than words.

You will learn the

Belief Clock

system and how it will change the way you look at YOUR world.
Your projects, passions and relationships will be great sources of inspiration to you,
rather than disappointment and resentments.
You will invest less money and time, and see greater rewards for your efforts!
Here are just a few of the Macisms Mac's Shares with you.
Macism # 32 – Never assume malice when incompetence will suffice.
Macism # 19 – Many Marriages would be better if the husband and wife clearly understood
they were on the "same side".
Macism #16- Every Set Back, is a Set Up, for a Come Back.
When you understand the mechanics of the Belief Clock, it will change how you look at life and challenge every single decision you make…Why do you want to do this ?…
Simple.

Macsim #2 – You must hate to lose MORE than you hate the daily discipline it takes to win.
We look forward to meeting you one day
and helping you to transform YOUR life.
Please check out all Macism's @ www.macsworldlive.com
PRIVACY NOTICE:
WARNING–any person and/or institution and/or Agent and/or Agency of any governmental structure including but not limited to the United States Federal Government also using or monitoring/using this website or any of its associated websites, you do NOT have my permission to utilize any of my profile information nor any of the content contained herein including, but not limited to my photos, and/ or the comments made about my photo's or any other "picture" art posted on my profile. You are hereby notified that you are strictly prohibited from disclosing, copying, distributing, disseminating, or taking any other action against me with regard to this profile and the contents herein. The foregoing prohibitions also apply to your employee(s), agent(s), student(s) or any personnel under your direction or control. The contents of this profile are private and legally privileged and confidential information, and the violation of my personal privacy is punishable by law. FAIR USE NOTICE: For all videos and anything I use on this site may contain copyrighted material. Such material is made available for educational purposes, to advance understanding of human rights, democracy, scientific, moral, ethical, and social justice issues, etc. This constitutes a 'fair use' of any such copyrighted material as provided for in Title 17 U.S.C. section 107 of the US Copyright Law. This material is distributed without profit. This page does not always agree with certain personal views of the published authors, but I will overlook such views many times in order to gain knowledge from the more important subject matter of the article/op-ed."